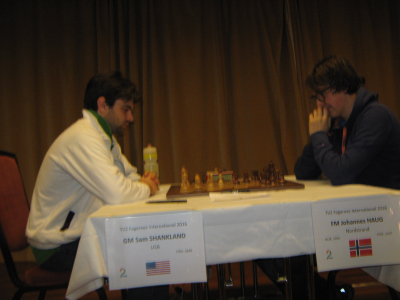 GM Samuel Shankland (left) has won the American Continental
Championships in Uruguay.He won his two last games to end up
with 9 points after 11 rounds.Argentina Diego Flores came second
with 8,5 points.Both these players have qualified for the World Cup
in Batumi next year.  GM Jorge Cori and GM Emilio Cordova also
qualified after taking the first two spots in a qualifying tournament.
This qualifier was played between the players who scored 8 points
in the main tournament. Here are the games.